Fulfilling all your architectural glass & metal needs
PROTECTIVE GLASS SHIELDS
Antimicrobial Glass Shields for Every Business
SAFETY SHIELDS
Single, double, or triple glass panels created to fit any retail or point-of-sale area.
Solid and pass-through configurations available.
BOOTH DIVIDERS
Choose from our large selection of glass patterns or send us your full-color LOGO to add to any glass panel.
FOOD GUARDS
Keep your food and customers safe from bacteria and viruses with our decorative line of food guards.
Customize sizes, colors, and configurations to suit your unique needs.
Single and Multi Color POSTS
Magic is the only company offering Dual Tone Posts! Perfectly match your interior or brand colors.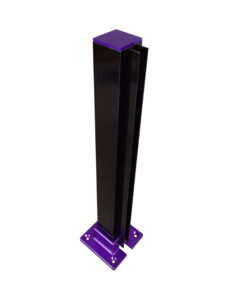 turn your GLASS into antimicrobial
Transform your glass into antimicrobial / anti-fungal guards using our Safety Shields Treatment.
When you select this option we'll turn your standard safety shields into the ultimate protection for your customers and employees.
Our treatment chemically bonds to the glass itself, making the surface of the glass so smooth that viruses, bacteria, and fungi can't stick to or grow on it.
Once fully cured, the glass is chemically inert – meaning there is no chemical residue that can be transferred or wiped off, so it's 100% safe for all environments.
ANTIMICROBIAL
Viruses & bacteria can't stick to or grow on the glass.
full coverage
Patent-pending design rests glass on counter with no air gap.
ever clear tech
Easy to clean glass stays crystal clear year after year.
Address
144 Bozrah Street, Building #3
Bozrah, CT. 06334
Mail To
PO Box 158
Bozrah, CT. 06334
we accept

Protecting Our Communities
  Proudly Made in the USA