Description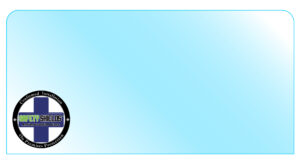 Magic Safety Shields are made of ¼" TEMPERED GLASS. Our rectangle product line comes with smooth, beveled edges and 1″ rounded top corners. Examples shown here are on 42″ wide panels, but cutouts are available on all standard size retail safety shields products. Standard width dimensions for 8″ High pass through cutout openings include: 12″, 15″, and 24″.
MAGIC TECH Ink injected processing can add beautiful lettering, logos, and company branded graphics anywhere on the glass. Passthrough glass cutouts promote safe transactions for customers and employees alike.
Safety Shields™ Technology: A polymetric resin that simultaneously bonds with itself and with molecular sites on glass surfaces – Manufactured with a moisture-curing process that creates a thin, uniform layer of polymer. Makes glass so smooth that it resists the adhesion and growth of bacteria, viruses, and fungi.
Safety Shields™ are easy to clean and resistant to fingerprints and staining.
Architectural-grade Posts: Safety shield glass can be purchased with our high quality metal posts, which are available in a beautiful array of post and trim colors to match your company brand.
Cap Options: Posts are available with flat caps and ball caps.
Flange Options: Standard sizes include 3.5″ x 3.5″ as well as narrow versions. All flanges hold 1.5″ square posts.
All Flange Styles Fit ¼" Tempered Glass Safety Shields
FULL COVERAGE DESIGN: Glass panels rest directly on the counter surface = 100% PROTECTION
Channel specifications refer to panes of glass being held in place. Single channel flanges hold one pane, double channel hold two panes in either a 90° orientation or 180°. We also offer 3-Channel and 4-Channel options for creating barriers between work stations and food service areas.
Order: Call 860-949-8136 or email us with your selection of product details above and a customer service representative will respond in 24 hours with a cost estimate. Note: Custom sizing available on all of our posts.